RV Park In Jacksonville, TX
RV Park In Jacksonville, TX
Near the rolling hills and Piney woods of East Texas, Henderson RV Park is ideal for a rustic getaway or long-term stay. With Jacksonville's fun and scenic city just a thirty-minute drive away, visitors can explore the quaint downtown or the many exciting attractions. This newly renovated RV Park has incredible amenities for both short- and long-term RVers and serene campsites that offer a stunning natural stay and quiet atmosphere for relaxing after work. While many RV parks in Jacksonville, TX, offer great campgrounds, Henderson RV Park is more luxurious and expensive.
State-Of-The-Art Amenities
Camping near Jacksonville has never been more accessible with the amenities provided at Henderson RV Park. By exceeding the traditional amenities commonly provided by RV parks, Henderson RV Park offers an incredible range of both standard and luxury amenities, such as:
Total bathroom facilities, including showers
40 sites with full hookups
Accommodating sites with level and wide parking
Convenient access to hiking trails and parks
Close to the city and nightlife of Jacksonville
Quiet and stunning atmosphere
Henderson RV Park is only thirty minutes from the hometown, rustic city of Jacksonville, TX. Visitors and long-term residents can easily commute to and from the city or simply enjoy the nature-filled atmosphere of the campgrounds. For visitors who wish to adventure further, Tyler, TX, is only forty minutes away, and the eccentric city of Texarkana is two hours away. 
Henderson RV Park's unique location allows visitors to explore the many faces East Texas offers. Both residents and vacationers can experience the serene Piney woods and enjoy the bustling city of Jacksonville. 
Jacksonville, TX, Attractions
Jacksonville is a rustic city located in the heart of East Texas. Surrounded by the Piney Woods, lakes, and rolling hills, Jacksonville has expansive nature explorations for every visitor. With a rustic downtown, delicious eateries, and fascinating attractions, Jacksonville has a little something for the entire family.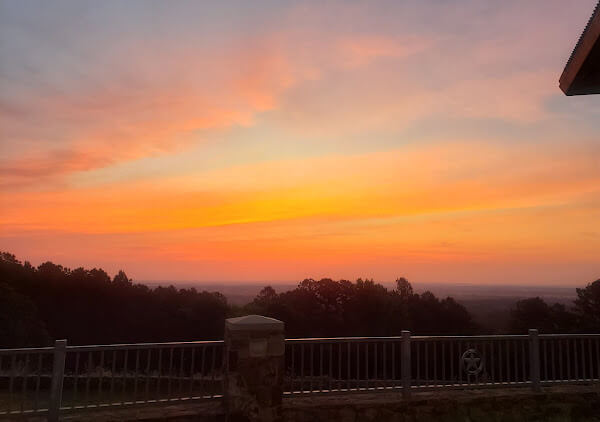 Nestled just four miles from downtown Jacksonville, Lover's Lookout holds the most expansive and breathtaking view of East Texas. The lookout sits above thirty miles of Texas Piney woods and faces the East, which provides the best view of the Texas sunset.  Whether you want to take your partner on a romantic, scenic date or bring the whole family for stunning pictures and relaxation, Lover's Lookout offers the perfect location for a serene stop.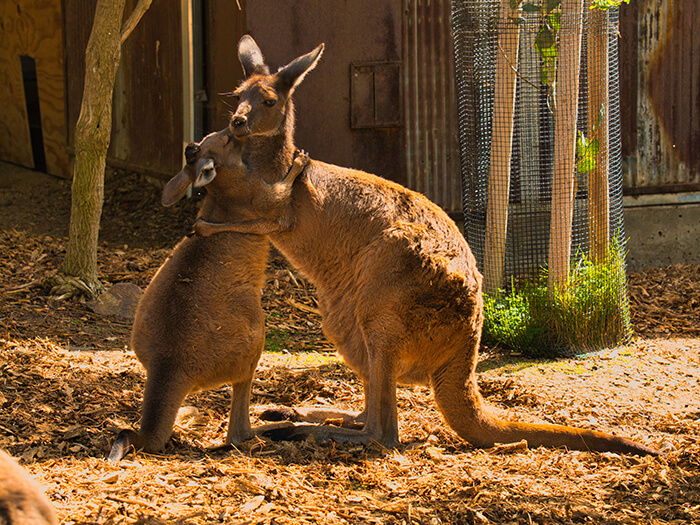 Cherokee Trace Drive-Thru Safari
Cherokee Trace Drive-Thru Safari is an exhilarating drive for the whole family. This 300-acre wildlife preserve is a drive-thru safari with over twenty-four exotic and endangered species only twelve miles east of Jacksonville, TX. See the animals roaming free from the comfort of your own car. Take pictures, hang out, and enjoy this stunning and interactive adventure.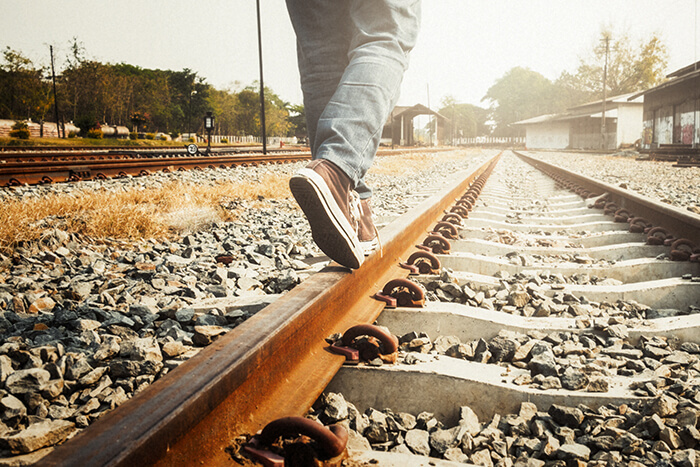 Texas State Railroad - Rusk Depot
For any history lover, the Rusk Depot is a historic Texas railroad adventure that whisks guests back in time through a twenty-five-mile railroad journey. The Depot is eighteen minutes from downtown Jacksonville and boasts eateries, historical lectures, and gift shops to visit before and after your train ride. Once you board the train, visitors can relax with a drink, a meal, and the incredible sites and information shared throughout the ride. The Rusk Depot has many fun and interactive attractions that everyone can enjoy!
Daily, Weekly, & Monthly Rates
This RV Park, Jacksonville, TX, understands that your getaway shouldn't have to break the bank. Henderson RV Park offers affordable rates for both long and short-term RVers. The all-inclusive rates are: 
$45 per night 

$200 per week 

$400 per month 
Henderson RV Park makes getting ahead of your trip easy and plan well.
The #1 RV Park In Jacksonville, TX
Henderson RV Park doesn't just want you to take their word for it; they want you to visit their incredible RV park and see what makes them the number one RV park in Jacksonville, TX. With a dedicated staff, accessible amenities, and easy setup locations, the campgrounds make it easy to find your serenity. Whether you want to adventure into town, explore nature, or relax in the privacy of the Piney Woods, Henderson RV Park has you covered. For those who love camping near Jacksonville, there is no better place than Henderson RV Park.
ENJOY ALL THE COMFORTS OF HOME